Forum rules
When advertising something in this section the following rules apply:
1. You must include the price in the subject line and / or in the post.Click here if you are unsure
2. You must upload a photo. Click here to find out how
3. If it is an "auction" item you must state so in the subject line instead of the price. Auctions can be valid for a maximum period of 14 days.
4. It must be 4x4/outdoor/vehicle related.
5. Once the items has been sold you must edit your post and put SOLD in the subject line.
EXAMPLE: Set of 31" BF Tyres for sale - R3500
or SOLD - Set of 31" BF Tyres for sale - R3500 - SOLD
6. Don't be a spammer. Introduce yourself and be part of the forum before trying to place an ad.
7.
Moderator

Posts: 24214
Joined: Tue Dec 04, 2007 11:52 am
Town: Benoni
Vehicle: '94 Hilux Raider 2.4i (22RE) DC 4x4
Real Name: Cassie
ORRA Call Sign: B15
Location: Rynfield
If any of you are offered the to buy the following trailer please note that it is a stolen vehicle
Please contact Johan on 0721044110 should you see it
---
Monster Truck

Posts: 2085
Joined: Sat Jan 19, 2008 4:23 pm
Town: Springs
Vehicle: Hilux 2700i
Real Name: Johan
ORRA Call Sign: HC262
Location: Selection Park
72 years old and he does that
2004 Hilux 2700i 4x4 Legend 35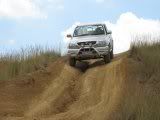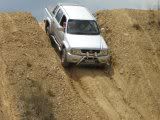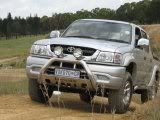 Cowley branch and freeflow,long range tank,dual battery system,home made front and rear bumpers.
---
Who is online

Users browsing this forum: No registered users