...scuba diving!
(Not really Hilux related, but let me tell you - KZN is Toyota country. And with good reason...)
Always wanted to give this a go. So I went to a really good scuba shop and got the ball rolling. After I did the theory and pool training, got everything ready and on Thursday morning we left for Sodwana. The weather looked rather iffy, was overcast and rainy all the way there. The roadworks were not too bad - only three stop/go sections and they didn't take up too much time.
When we got to Sodwana Bay Lodge (Excellent place to stay) we quickly offloaded the van and headed for the training pool as two people still had to do some skills before hitting the open water
Next morning we were on the beach at 06h00. Got all everything sorted and ourselves kitted up, 07h00 we got in the boat and headed out to 4 Buoy on 2-mile reef. Was a bit odd going into the water for a first time. Took me a while to get to the bottom as I was battling to get my ears equalized. Got down eventually, did some skills and then we were off to explore the reef. Got back up and headed back to the beach. First dive done!
Had another dive on Friday, 2 on Saturday and one more on Sunday morning. The weather was generally miserable, but that had no effect on our dives. This was an experience that I enjoyed immensely. Was a bit heavy on air initially, but that got better with every dive. Will do my advanced training soon, as I'd like to go down to 30m next time I go to Sodwana.
If you haven't done this before, you should - great jol.
Some pictures:
The weather going there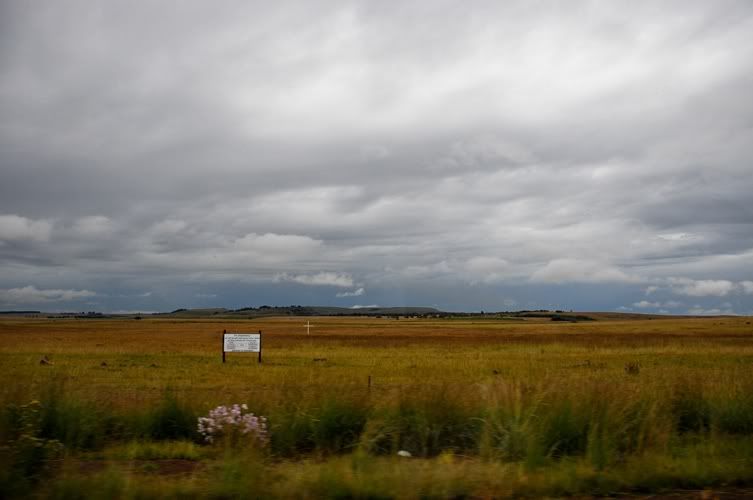 People finishing their pool training on Thursday afternoon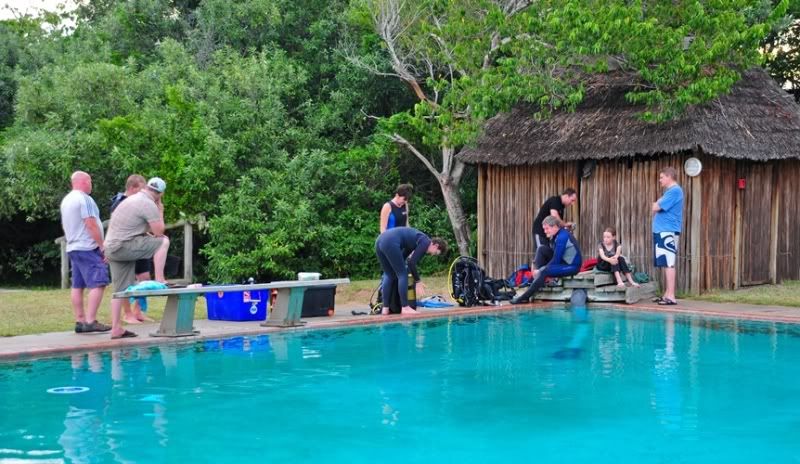 Where we stayed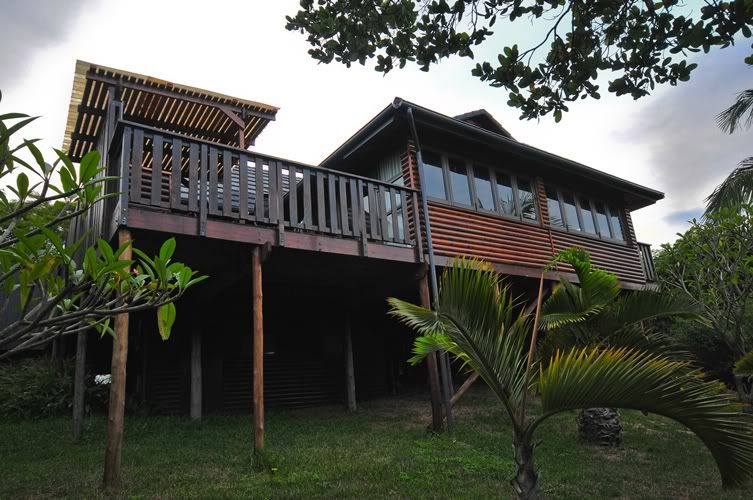 Fair amount of rain on Saturday
DM explaining the dive plan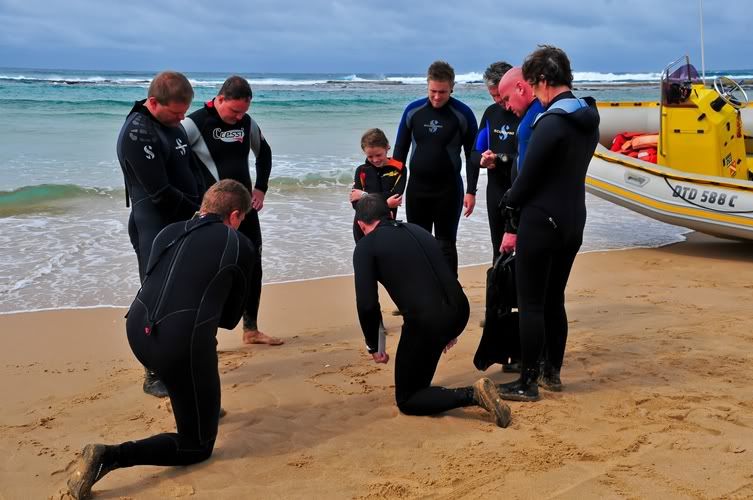 Going out
Heading back in - beach landings are quite a jol!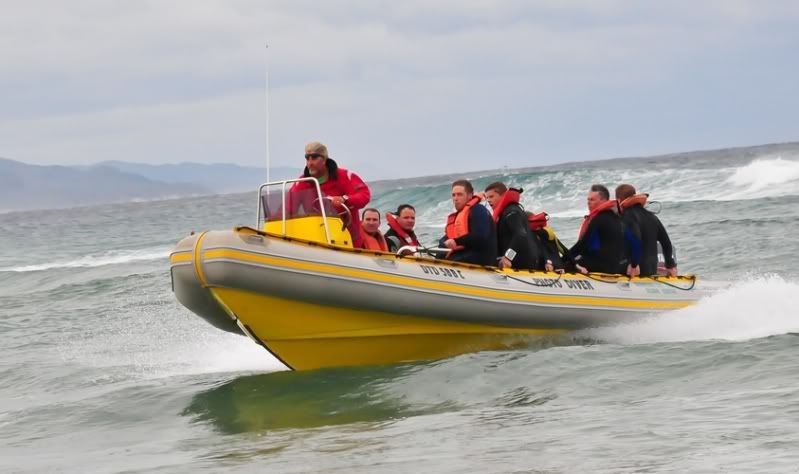 One of the few moments of sunshine we had (Shees I'm getting VERY grey now)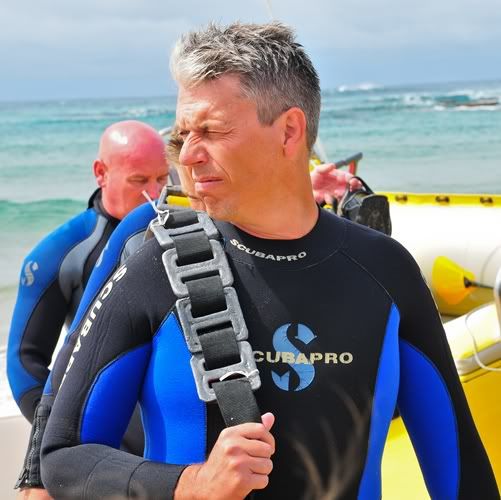 Some of the Sodwana Bay Lodge staff - these guys are really on the ball. Super helpful, friendly and knowledgeable. They really make the experience brilliant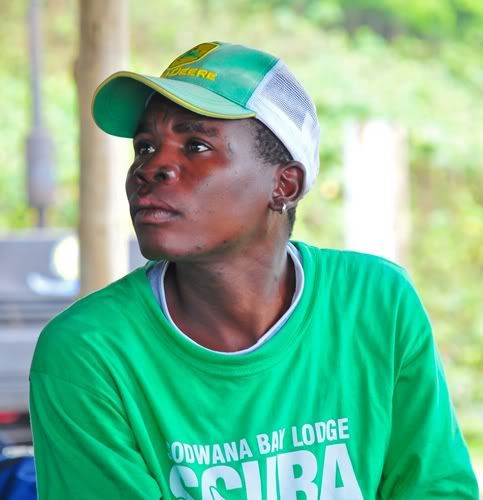 What people look like when they come back from Maak n Jol at 04h30 and need to be on the beach at 06h00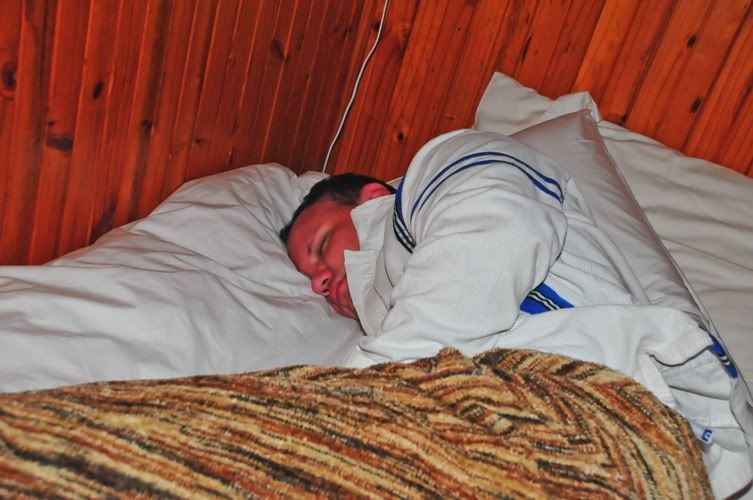 Most awesome rainbow I ever saw in my life. You could actually see its tip right there on the beach (No flippin' pot of gold sadly)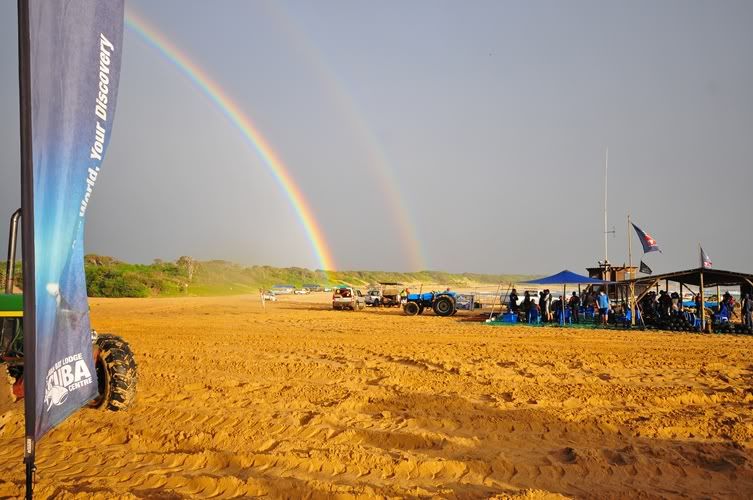 Some underwater shots:
Me
Dave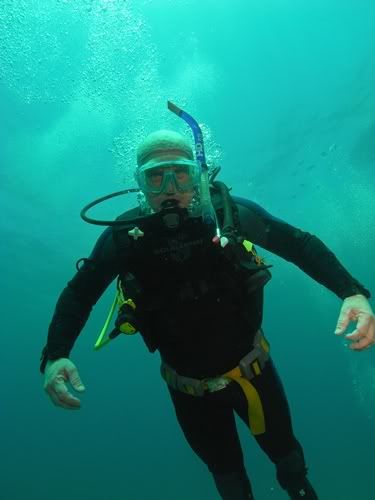 Catherine (12)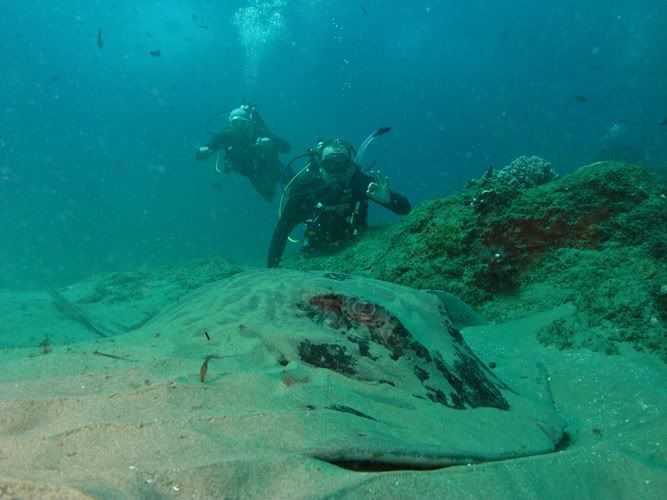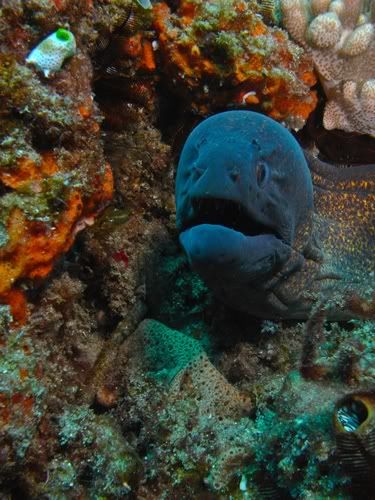 Eel pulling in at the cleaning station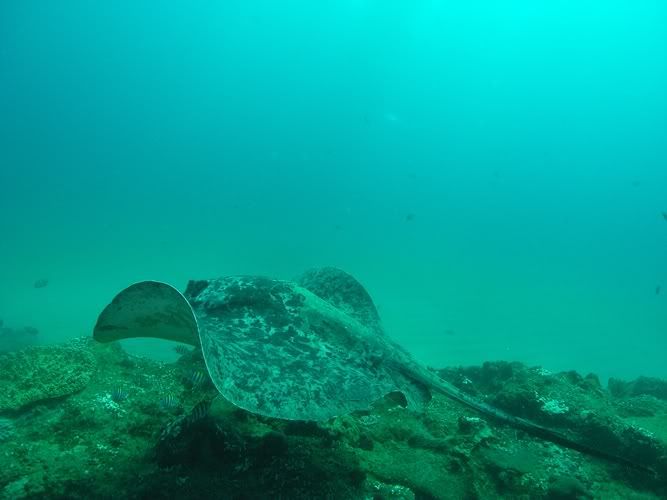 Heading back on Sunday we were treated to a fantastic sunset

Dave's van
We went down there with a 5-seater 2.5 TDi VW Transporter (Kombi thing). Was impressed to no end with this van. Massive power, huge torque and really nice gearing. I drove it from Hluhluwe to Ermelo. Had 5 people with all their diving gear, 14 full 12l cylinders and some odds and ends. Dave's Colt V6 just couldn't keep up on the uphills. Really enjoyed the smooth power delivery, and the acceleration was brilliant for getting past all the trucks. In that stretch I drove, it managed 9.2l/100km which I think is very good seeing as it was mostly uphill and I kept it at around 130km/h for most of the time. Wouldn't mind one of these