This is a simple task that takes almost no time at all.
Came across a friend's Prado 120 the weekend, and reminded me to have a look at my own.
We sometimes forget (Like myself) or maybe just don't know about it.
(Like the Toyota service centres) [Mine was serviced by Toy 1700Km ago]
So here's what you must do ever so often when the bonnet is open:
Have a look and find the air intake assembly (On drivers side)
At the bottom of the inlet tube is a rubber discharge valve. (Marked in the red circle)
What you need to do is squeeze the valve so that it's 'mouth' opens to let all of the ugly stuff come out.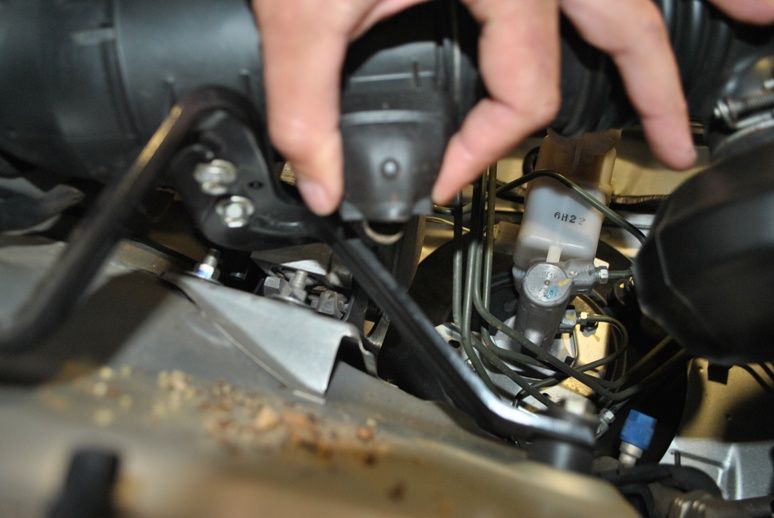 You can also simply unhook and it slides off.
Have a look at that!!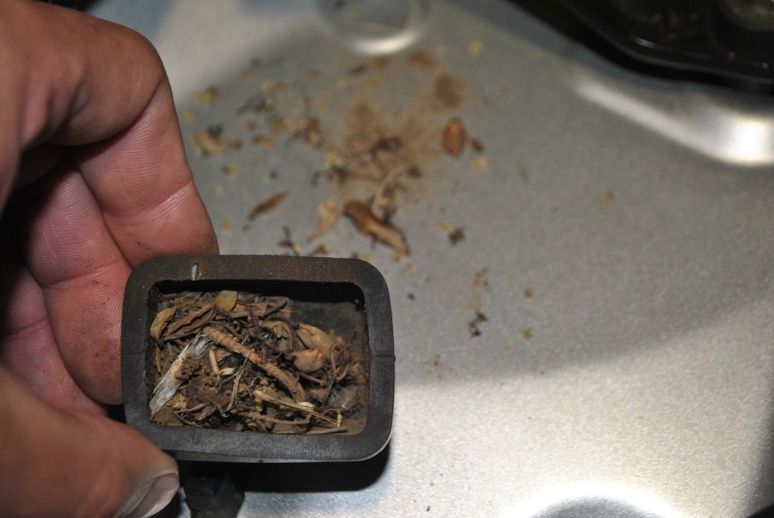 I decided to disassemble mine and make sure all is ok.
It is a simple 2 min jobbie.
Unscrew the 2x clamps shown in the red arrows.
You also need to open and detach the air filter assembly.
(Unhook the 2x clips, slide forward and out sideways)
Unscrew the 2x 12mm bolts for the cyclone tube. (marked with the 2 x red arrows)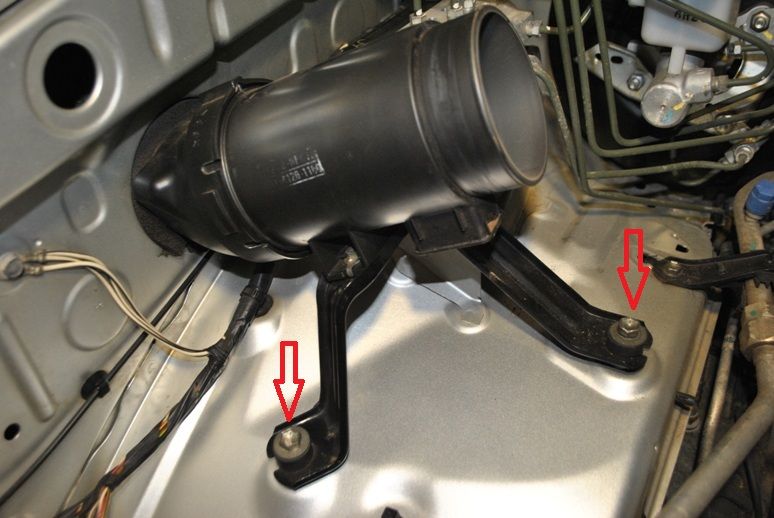 Now you can slide the tube out and remove the bracket bolts.
Here is a picture of the inside.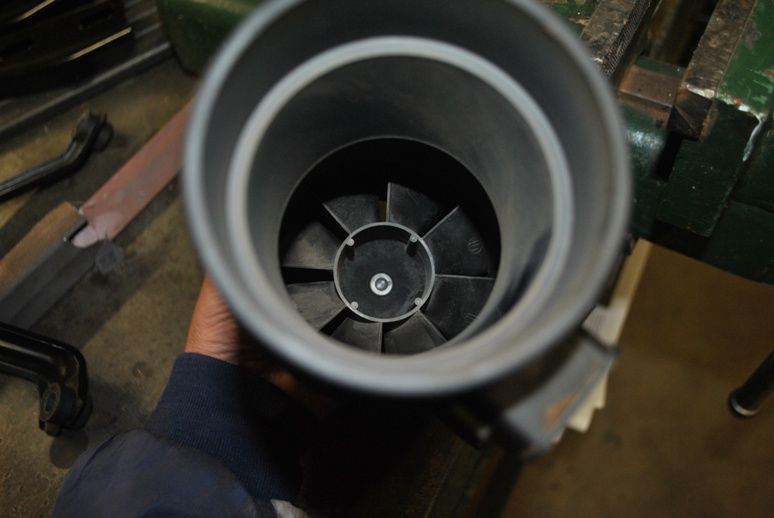 I had a big leaf stuck right next to the cyclone 'fan' blades on the intake side.
(Which may cause all sorts of problems)
Ok..so this is how it works:
The air sucked in by the engine passes through the cyclone 'fan' blades.
This causes a swirl in the airflow and results in the bigger bits and pieces to be pushed to the sides of the tube.
At the end of the tube you'll notice a sort of 'resess' or 'catchment chamber' that works almost like a funnel.
All of the dust and leaves and stones and stuff exits through the outlet port and into the dust discharge valve.
You also need to ensure that the water exit hole is clean and open. (Marked with yellow arrow)
This here (marked with blue square) you need to detach and make sure it is clean.
It is not a water trap or a dustbin from hell like mine was.
It is called an air intake resonator.
It's purpose is to baffel the air intake noise by slowing down and streamlining airflow and also
provides some performance abilities.
I don't know yet if it is adjustable by turning, but I just put it back like it was,
with the part number pointing towards the front of the vehicle.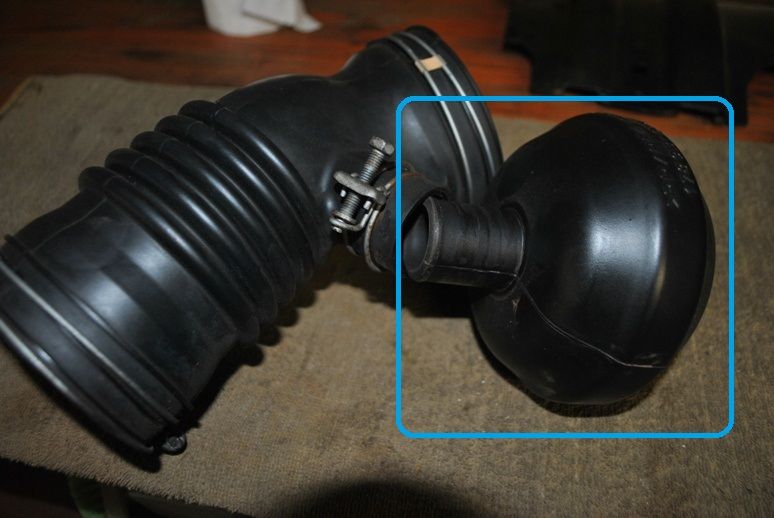 And that's it!
I hope this may benefit some.
Regards
Dirk