Me again. We did this spur-of-the-moment day trip yesterday, Brackenfell to Wuppertal and back. It's NUTS I know, a long trip to fit into one day, but we did it anyway.
We left Brackenfell at about 7am and our first stop was in Ceres. Breakfast time at the Wimpy. We are on first name terms with the staff by now, we go there so often...
From Ceres we went up the Gydo Pass where the tyre marks from the last King of the Mountain race day can still be seen. From the top of the pass we took a picture of the Ceres Valley.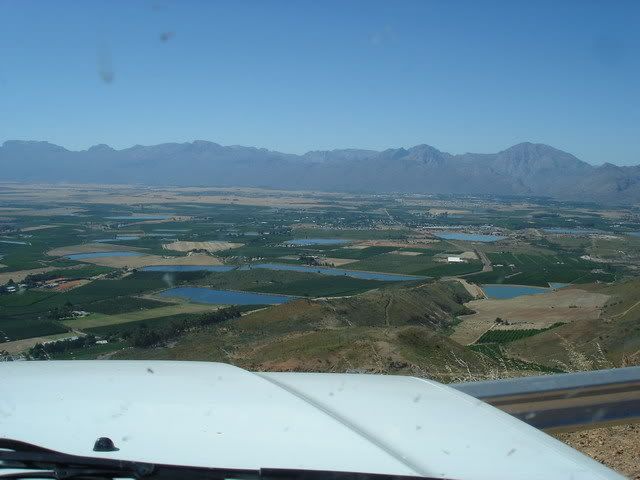 At Op-Die-Berg we turned right towards the Cederberg National Park. After a few km's the road turns to gravel and we are right in the mountains. This is beautiful country!!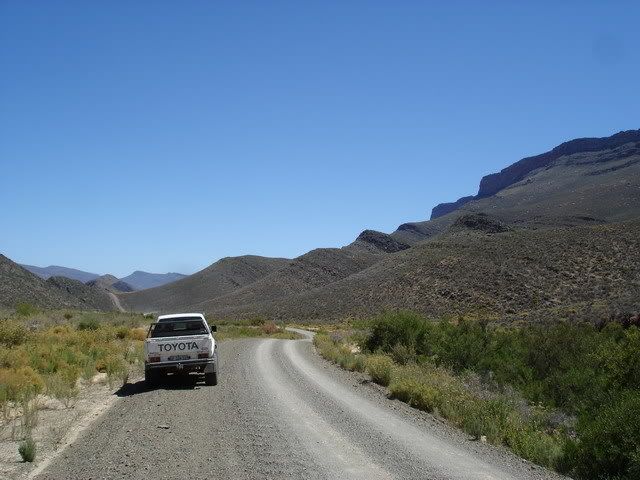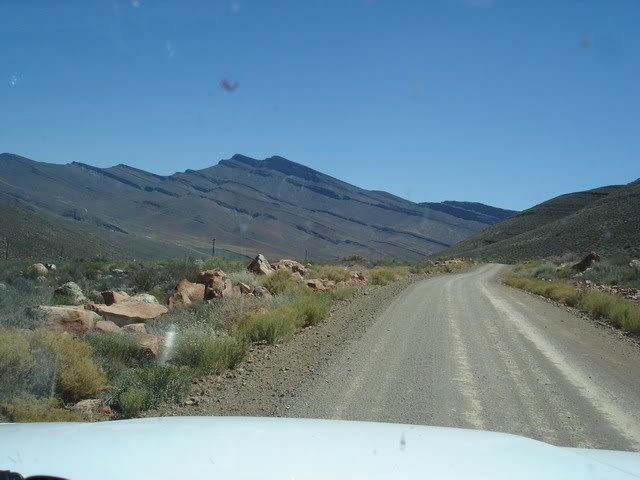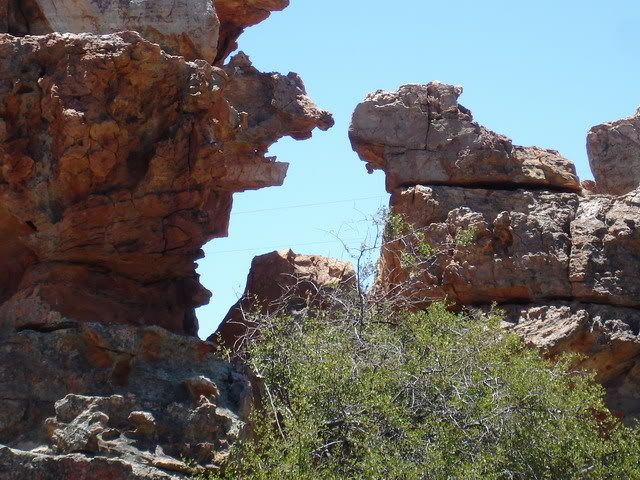 We drove on this road until we got to the Cederberg Oasis. It was getting hot, and we stopped for a cooldrink. Gerhard (the owner) made us feel VERY welcome and wanted us to stay for a couple of days.. have a few beers... maybe even a braai... And to bring the dogs along next time... :D
Next time Gerhard, we promise.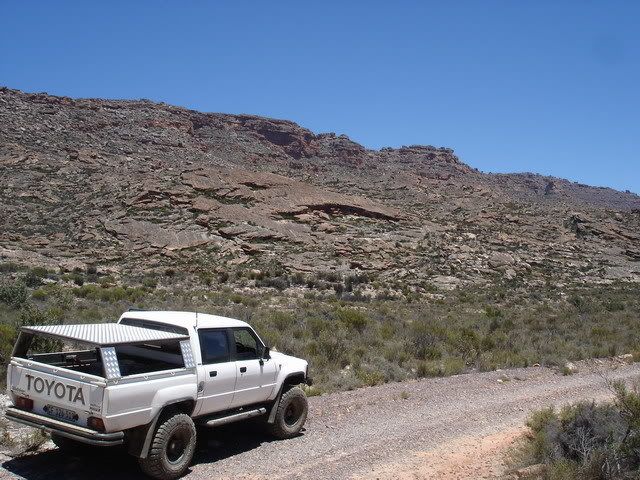 Kaspaas is a very nice vehicle, but damn!!
I never had the air-con fixed like I was meaning to do since I bought him in June.
It was getting hotter and hotter, and we were suffering big time. A thermometer inside the car showed 45 degrees C at one stage. The road was quite bumpy by now, as we were on our way top Matjiesrivier and Eselbank. It was really really hot, but the scenery made up for it.
At Eselbank we met 2 Lou Ul supporters....
After Eselbank we got to the top of the cement pass and looked down on Wuppertal.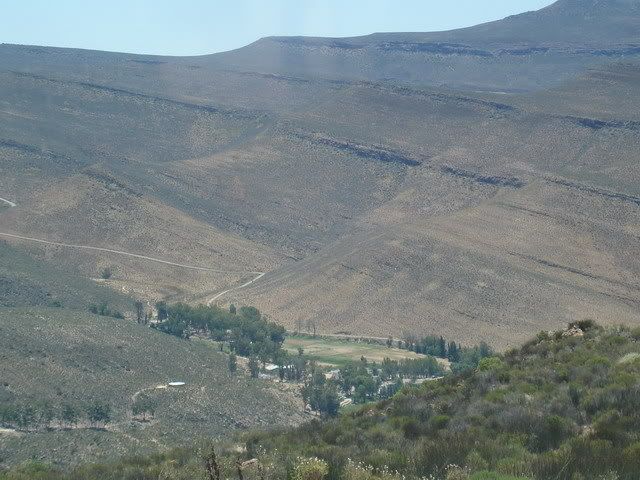 Down the mountain on the cement pass is beautiful. It is quite steep and very narrow, but the surface is solid although a little bumpy. In Wuppertal we drove arount the town and stopped outside the museum to make our own little picnic. The breeze was warm but at least we were in the shade.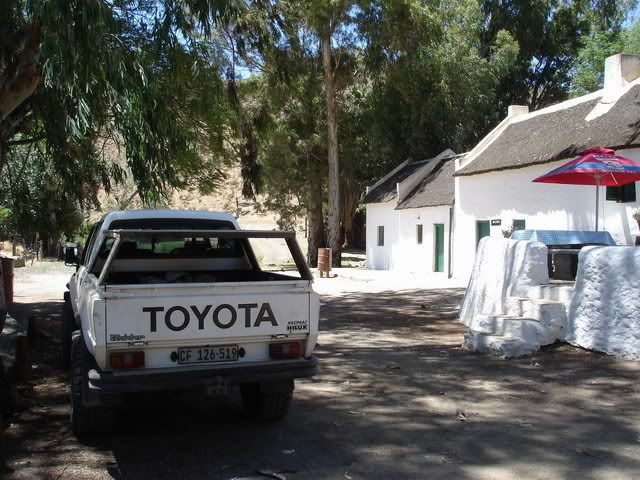 After spending about an hour in town, and replenishing our cooldrink and water stocks we set off for Clanwilliam. The heat was almost unbearable by now, but we were still in awe at the scenery around us. Once we got to Clanwilliam, it was tar roads all the way home, and luckily for us there were almost no cars on the road so we made good time from there back to Brackenfell. Home at 18:33 according to the Garmin, and in the pool at 18:33:35, and 2 ice cold drinks later it was 18:33:45......
::: Stats :::
Km's travelled : 526 km
Fuel Consumption: I dont care right now, it's too hot!
Impression : Despite the heat it was BRILLIANT!!!
Lessons Learned : Fix the damn air-con, Winter does not last for ever...
More Pics at :
http://s235.photobucket.com/albums/ee26 ... Wuppertal/