Herewith some mouthwatering pics of our trip 14 - 19 June 2011.
4 days, 3 rifles = 1 Eland bul, 4 x Gemsbok, 8 Impala and 6 Wharties
Day 1 and this was my first hunt with my own .303 since SAPS decided in May that it was ok for me to have a rifle
(Lee Enfield .303 with Nikon 3-9 x 40)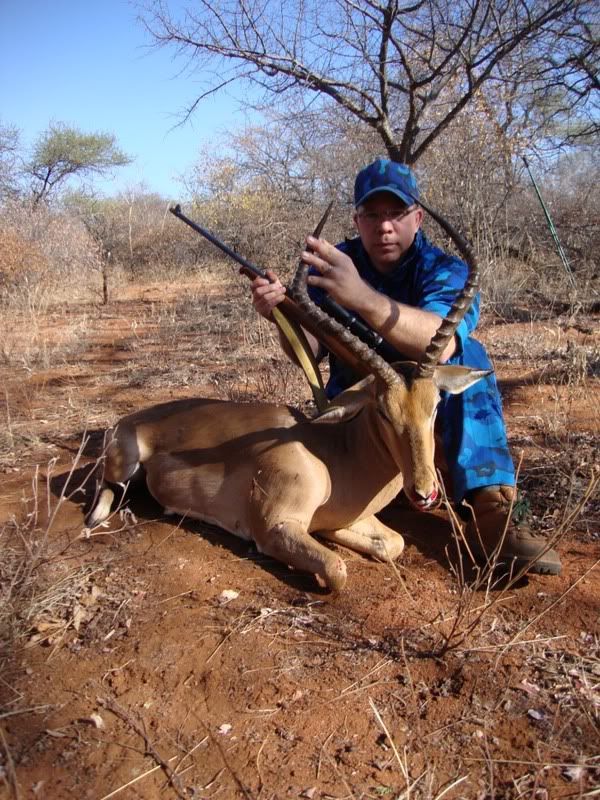 Just one more so you can seen my new baby a bit better :cheers:
My dad with his first Gemsie (Lee Enfield .308 Indian Model billiant rifle)
Johan with his Gemsie (with my Lee Enfield .303)
Ian my little brother and Gawie his buddy both with their Gemsies (Dad's .308)
Ian - This bull was 110kg carcas (BIIIG Gemsie)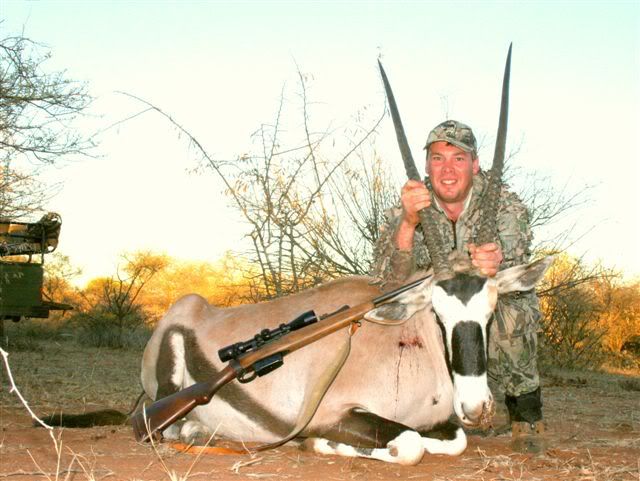 Gawie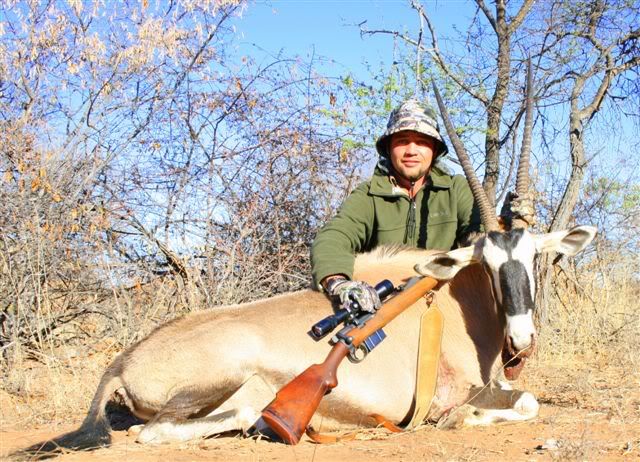 I got another Impala ram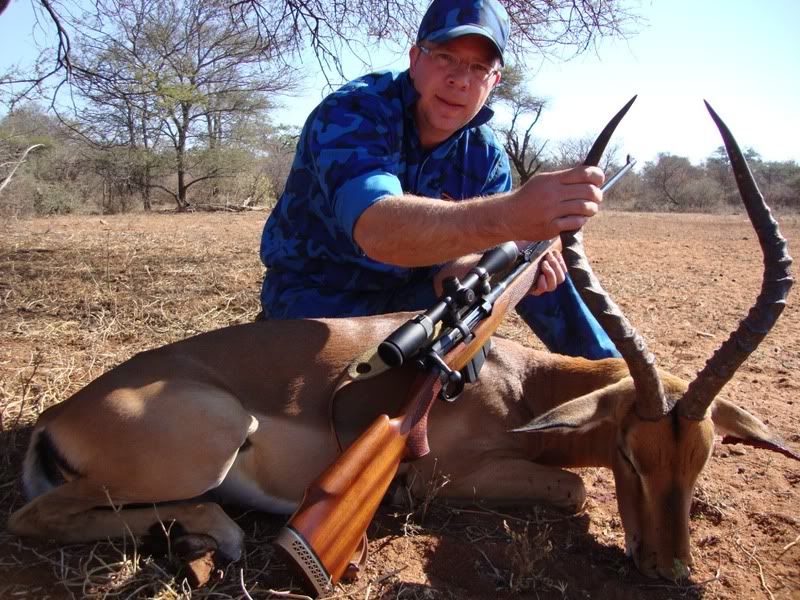 These 2 x wharties and 2 x impala eaves were taken all 4 within 45min an amazing afternoon, we couldnt believe our luck. 2 wharties and second eave was mine, Marius (Bruno .308) got the big eave on the side. Three of the 4 were neck shots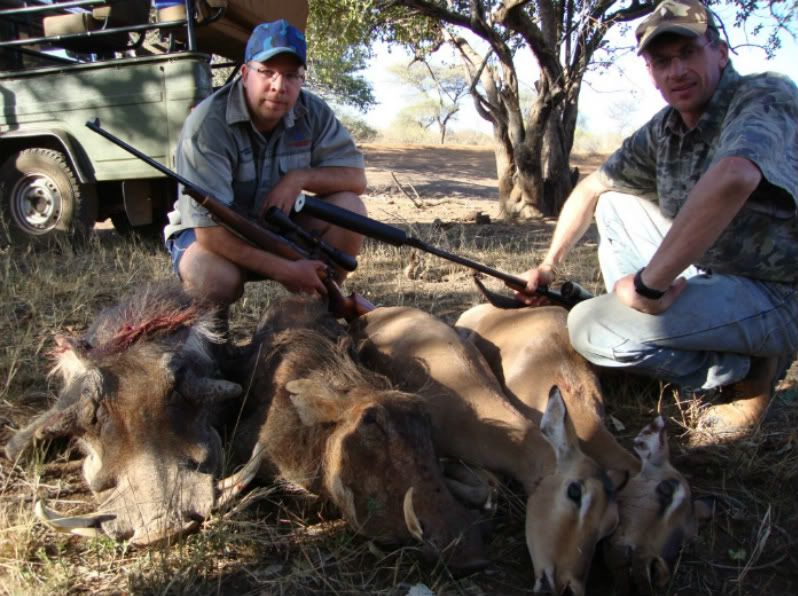 One more Whartie for Marius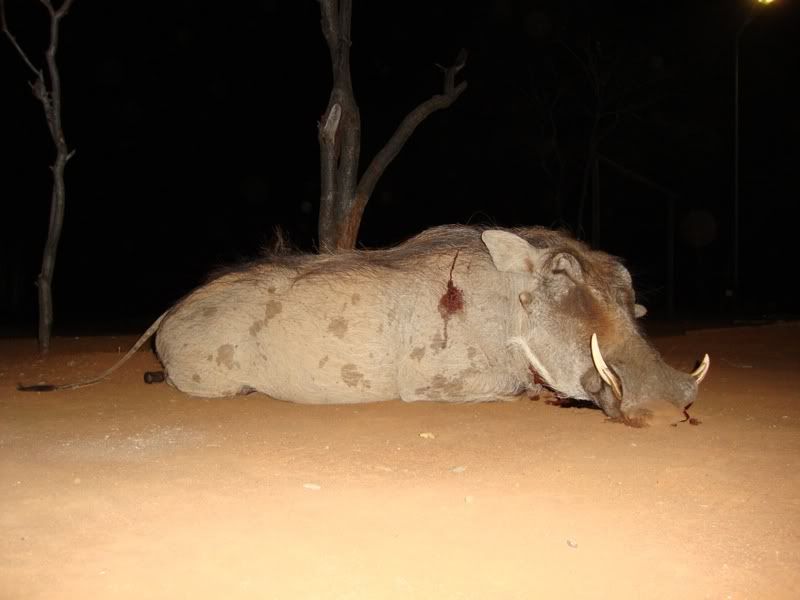 All and all a great week with friends and family.
PS Ill have to get pics of the other Wharties and Eland from Marius to post.